Bluetooth Speaker B2
Bluetooth Speaker B2
ID: AUDIOENGINE-B2W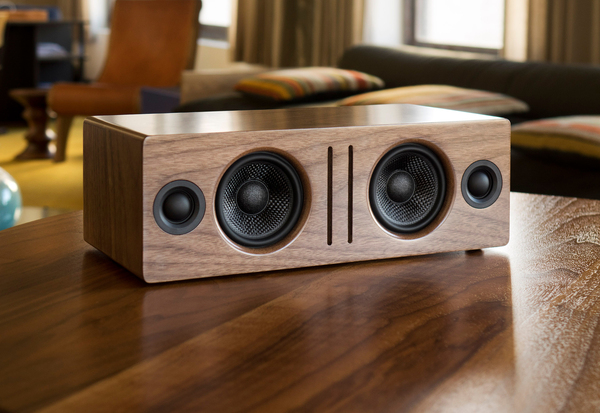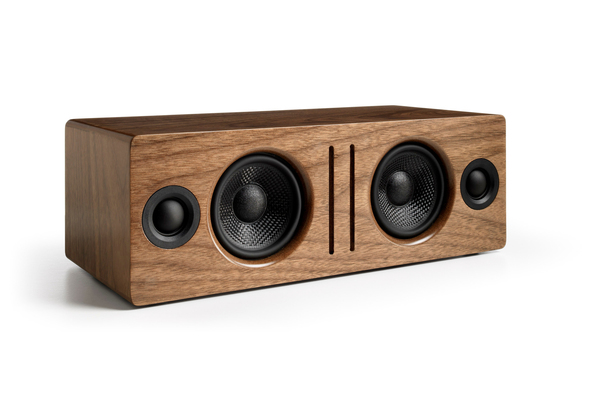 119

,00 €
95

,97 €
Visa Moms 0%
Visa Moms 24%
Webblager:
Beräknad leverans: 12.04 - 22.04
Produktspecifikation
Välj en eller flera funktioner för att söka efter produkter med samma specifikationer.
Produktspecifikation
Beskrivning
På lager i butiker
Leverans
Prisutveckling
Audio
Signal/brusförhållande (SNR)
95 dB
Uteffekt (RMS)
15 W
Impedans
10000 Ω
Högsta musikuteffekt (PMPO)
60 W
Total harmonisk distorsion (THD)
0,05%
Frekvensområde
65 - 22000 hz
Anslutningar
Anslutningsteknologi
Wired & Wireless
Bluetooth
Hörlursutgångar
1
Strömingång
Hörlursanslutning
3,5 mm
Bluetooth-räckvidd
30 m
3,5 mm kontakt
Vikt & dimension
Höjd
108 mm
Bredd
311,1 mm
Djup
139,7 mm
Sladdlängd
1,5 m
Strömtillförsel
Växelström Frekvens
50 - 60 Hz
AC-inspänning
100 - 240 V
Miljökrav
Intervall för relativ operativ luftfuktighet
5 - 95%
Temperaturintervall (förvaring)
-20 - 46 ° C
Temperatur vid drift
0 - 40 ° C
Högtalare
Ljudutgångskanaler
1.0 channels
Diskanthögtalare
Bashögtalare
Woofer diameter (imperial)
6,98 cm (2.75")
Disktanthögtalare diameter
1,91 cm (0.75")
Högtalarplacering
Bordsskiva/bokhylla
Antal förare
4
Högtalartyp
4-vägs
Förpackning
Vikt inkl. förpackning
4,6 kg
Låddjup
190,5 mm
Höjd
266,7 mm
Förpackningens bredd
406,4 mm
Förpackningens innehåll
Kabel inkluderad
Ljud (3,5mm)
Snabbstartsguide
Förstärkare
Förstärkare
Inbyggd
Förstärkarklass
A/B
Övriga egenskaper
Antenn
yes
Prestanda
Produktens färg
Trä
Material, hölje
Trä
Rekommenderad användning
Universal
EAN
819955270129
Garanti
3 år
Source: Icecat.biz
Audioengine B2 Premium Bluetooth Speaker
Send all your music wirelessly from your iDevice or tablet directly to the B2 Powered Speaker.

Wirelessly stream all your music from any Bluetooth®-enabled device. Your computer, iDevice, or Android phone already has Bluetooth, so get more out of your music with the B2 wireless speaker. Experience award-winning Audioengine® stereo sound, including a hand-built wood cabinet, Bluetooth® aptX® and extended wireless range.

Easy setup

Setup and pairing is really easy and no special software is needed. Here's how to connect B2 to your tablet, computer, or smartphone:

Remove B2 from its packaging and attach the Bluetooth antenna to the rear panel.
Connect the power cable to B2 rear panel and plug the other end into an AC outlet.
Turn on the power switch and B2 will automatically go into pair mode.
On your device, turn on Bluetooth and select "Audioengine B2" to pair and connect.
Play your music and adjust the volume.

Yep, it really is this easy to get B2 up and running!

Versatile

The audio quality of most Bluetooth products isn't usually very inspiring and their limited range can be frustrating. The B2 solves these problems by implementing the aptX codec, which is a high-quality audio converter designed specifically for audio. The B2 also has special circuitry and a precision-tuned antenna to extend the wireless range, providing much more versatility than other Bluetooth speakers.

Upgrade your Bluetooth

You already have Bluetooth on your tablet, computer, or iDevice, so get more out of it and experience stunning audio with the Audioengine B2 Bluetooth Speaker including aptX, extended range, hand-built wood cabinet, and custom speakers.

See and hear the difference

The hand-finished all-wood cabinet of the B2 reflects traditional Audioengine design and the high-quality components and audio fidelity are typical of Audioengine's commitment to great sound at affordable prices. The Audioengine B2 continues to close the gap between your computer music and home hi-fi and even if you're not an audio enthusiast we guarantee your music will sound better!

30 Day Audition

We've created a product with the sound, looks, and overall quality of systems priced much higher. Purchase the Audioengine B2 speaker from our online store and try it out. If you're not completely satisfied, contact us for return instructions and ship the product back in the original packaging in like-new, undamaged condition within 30 days of purchase and we will give you a full refund of your purchase price.
Postpaket
Beräknad leveranstid: 12.04 - 22.04
Postens paketautomat
Beräknad leveranstid: 11.04 - 21.04
Till dörren-paket
Beräknad leveranstid: 12.04 - 21.04
Hempaket
Beräknad leveranstid: 12.04 - 21.04