Turtle Beach Stealth 600 GEN2 Max PS MID
Turtle Beach Stealth 600 GEN2 Max PS MID
ID: TBS-3172-02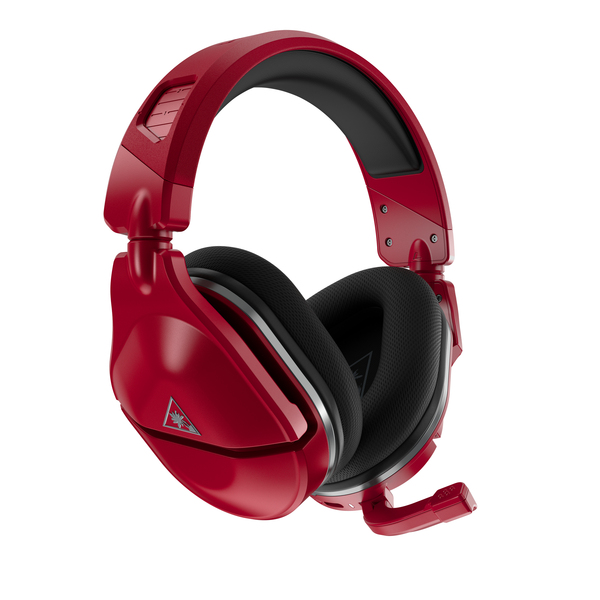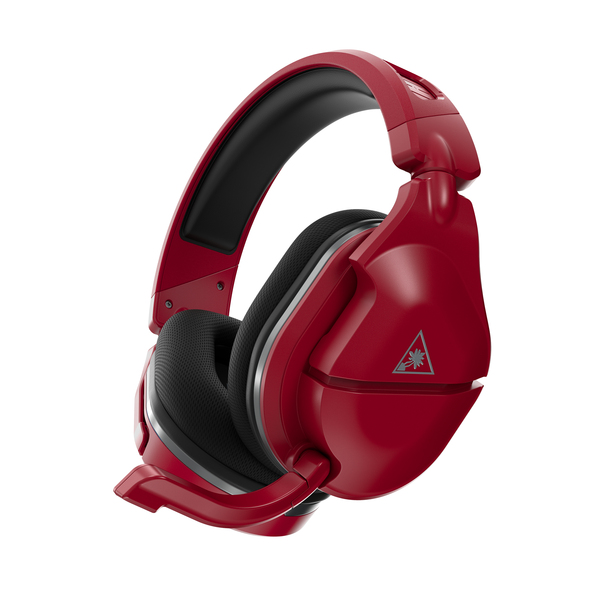 169

,00 €
136

,29 €
Visa Moms 0%
Visa Moms 24%
Webblager:

40+ st
Beräknad leverans: 28.03
Produktspecifikation
Välj en eller flera funktioner för att söka efter produkter med samma specifikationer.
Produktspecifikation
Beskrivning
På lager i butiker
Leverans
Prisutveckling
Anslutningar
Anslutningsteknologi
Kabel & Trådlös
Bluetooth
USB-anslutning
USB-kontakt
USB Type-C
Vikt & dimension
Vikt
327,3 g
Höjd
243 mm
Bredd
217 mm
Djup
95 mm
Förpackning
Vikt inkl. förpackning
580 g
Låddjup
95 mm
Höjd
243,1 mm
Förpackningens bredd
216,9 mm
Förpackningstyp
Låda
Mikrofon
Mikrofon, riktning
Rundtagande
Mikrofon dämpning
Mikrofontyp
Bommikrofon
Hörlurar
Hörlurarnas frekvens
20 - 20000 hz
Drivenhet
5 cm
Magnetmaterial
Neodymium
Typ av örondel
Omslutande
Akustiskt system
Stängd
Förpackningens innehåll
Snabbstartsguide
Trådlös mottagare gränssnitt
USB
Mottagare medföljer
Batteri
Batteriteknik
Litium Polymer (LiPo)
Batterityp
Inbyggt batteri
Uppspelningstid
48 h
Batteridriven
Prestanda
Plug & Play-kompatibel
Indikationer
Produktens färg
Röd
Volymkontroll
Rotations-
Kontrolltyp
Knappar, Rotations-
Hopfällbar
Ursprungsland
Kina
Headset-typ
Binaural
Bärstil
Huvudband
Knappar
Tyst läge, Volym +, Volume -
Rekommenderad användning
Spela
Produkttyp
Headset
Färgnamn
Midnight Red
Material
Konstläder, Skum
EAN
731855031733
Source: Icecat.biz
MAXIMUM GAME TIME
Massive 48+ hour battery lets you play for weeks on end without ever thinking of charging the battery. Plus, with quick-charging you can get 8.5 hours of battery life on just 15 minutes of charge using the included USB-C cable.

MAXIMUM COMPATIBILITY
Built for gaming on PS5™, PS4™ & PS4™ Pro consoles and with the flip of a switch on the transmitter, the Stealth 600 Gen 2 MAX is compatible with Nintendo Switch™ & PC with optimized controls. Plus, when using with PC, the MODE button will sync with your multimedia to allow you to play and pause music, skip tracks, and adjust master volume directly from your PC or keyboard.

POWERFUL, AMPLIFIED AUDIO
Refined ear cup acoustics and expertly tuned 50mm speakers are powerfully driven to give you accurate, immersive audio.

LAG-FREE WIRELESS
Our proprietary low-latency 2.4 GHz wireless connection optimizes gaming audio & chat in real-time for a lag-free gameplay advantage. Plus, the simple USB transmitter connects in just two seconds with PlayStation®, Nintendo Switch™ & PC.

THE 3D AUDIO ADVANTAGE
Bring your games, movies, and music to life with 3D Audio, Sony's most advanced 3D audio solution specifically optimized for headsets. 3D Audio offers enhanced spatial surround sound from hundreds of precisely unique directions, taking your gaming audio to the next level..

GEN 2 FLIP-TO-MUTE MIC
Turtle Beach enhances voice chat once again with a larger, high-sensitivity, 99.95% voice accurate microphone. The Gen 2 mic improves chat clarity and seamlessly integrates into the headset design when muted.

BETTER FIT, BIGGER SOUND
Uniquely shaped ear cushions with soft, breathable material improves comfort for long gameplay sessions and allows for a wider audio soundstage and greater depth perception.

GLASSES FRIENDLY
Turtle Beach's exclusive, patented ProSpecs™ glasses relief system features dual-foam ear cushions, with softer foam in the section of the ear cushions that rests against your glasses, alleviating pressure and allowing gamers with glasses to play in comfort.

EASY ACCESS TO AUDIO PRESETS
Enhance your gameplay experience at the touch of a button with four signature Turtle Beach audio presets including Bass Boost, Signature Sound, Treble Boost, and Vocal Boost.

SUPERHUMAN HEARING® SOUND SETTING
Turtle Beach® exclusive Superhuman Hearing® sound setting lets you hear subtle, game-changing sounds so you can live longer and win more. Hear vital game details like enemy footsteps and weapon reloads to elevate your game above the rest.

VARIABLE MIC MONITORING
Avoid shouting thanks to variable mic monitoring which allows you to hear and adjust your voice through the headset while you chat.

BUILT TO LAST
Strengthened headband and hinge design ensures added durability and proper functionality over long-term use.


USB-C CHARGING
Included USB-C cable provides fast charging, and easy firmware updates via Windows PC or Mac®.
Postens paketautomat
Beräknad leveranstid: 27.03
Postpaket
Beräknad leveranstid: 28.03
Till dörren-paket
Beräknad leveranstid: 28.03
Hempaket
Beräknad leveranstid: 28.03