DJI Osmo Mobile 4 - stabilisator för smartphones
DJI Osmo Mobile 4 - stabilisator för smartphones
ID: CP.OS.00000108.01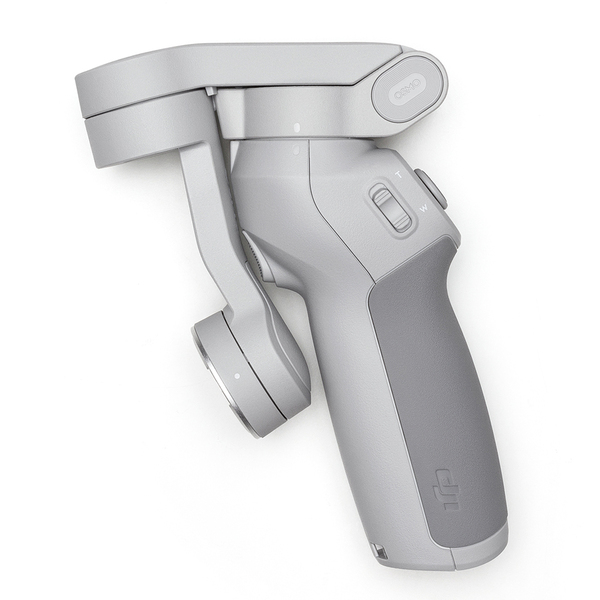 149

,00 €
120

,16 €
Visa Moms 0%
Visa Moms 24%
Inte tillgänglig för tillfället
Beräknad leverans: Okänd
Produktspecifikation
Beskrivning
På lager i butiker
Leverans
Prisutveckling
Anslutningar
Bluetooth-version
5.0
Bluetooth
USB-laddningsport
Vikt & dimension
Vikt
390 g
Höjd
276 mm
Bredd
119,6 mm
Djup
103,6 mm
Hopvikt
99.5 x 46.5 x 163 mm
Strömtillförsel
Batteriteknik
Litium-Ion (Li-Ion)
Batterikapacitet
2450 mAh
Laddningstid
2,5 h
Batterispänning
7,2 V
Drifttid
15 h
EAN
190021025066
Garanti
1 år
DJI OM 4Create Magnetic Moments

Life's extraordinary moments deserve to be captured with smooth video. DJI OM 4 is foldable stabilizer designed to complement your smartphone, allowing you to start recording right away. Magnetic, ultra-compact, and bursting with easy-to-use features, OM 4 is the ultimate solution for sharing your world.

Feel the Pull
The magnetic phone clamp and magnetic ring holder enable effortless capturewhenever inspiration strikes. Attach your smartphone to DJI OM 4 instantly, perfect forfilming on the go.

Filming Made Easy
Your eye-catching videos will be the center of attention, thanks to the creative featuresof DJI OM 4. Try DynamicZoom, a function that warps your footage for extra cinematicflair.

ActiveTrack 3.0
ActiveTrack 3.0 makes following subjects a walk in the park. This version recognizesadults, children, and pets with higher accuracy, and you can even fine-tune your imagecomposition with the joystick.

Story Mode
Unsure about how to film or edit? Try out Story mode's one-tap creative templates tostay in the moment while capturing fascinating footage

DynamicZoom
Try out the mind-boggling "Hitchcock effect," a creative zoomshot that delivers a Hollywood feel with minimal effort. Advanced algorithms know what to do, so all you have to do is tap and walk

CloneMe Pano
Ever want to be in multiple places at the same time? Here's yourchance. The CloneMe feature creates one epicpanorama from several photos, pausing so you can get to the next frame and strike a pose

Gesture Control
Whether you're taking aselfie or a group photo, hands-free is the way togo. Remotely control OM 4 with just a gesture. Snapping a pic or starting a video has never been this convenient.


Postens paketautomat
Beräknad leveranstid: Okänd
Postpaket
Beräknad leveranstid: Okänd
Till dörren-paket
Beräknad leveranstid: Okänd
Hempaket
Beräknad leveranstid: Okänd