TRANSCEND DRIVEPRO 10
TRANSCEND DRIVEPRO 10
ID: TS-DP10A-32G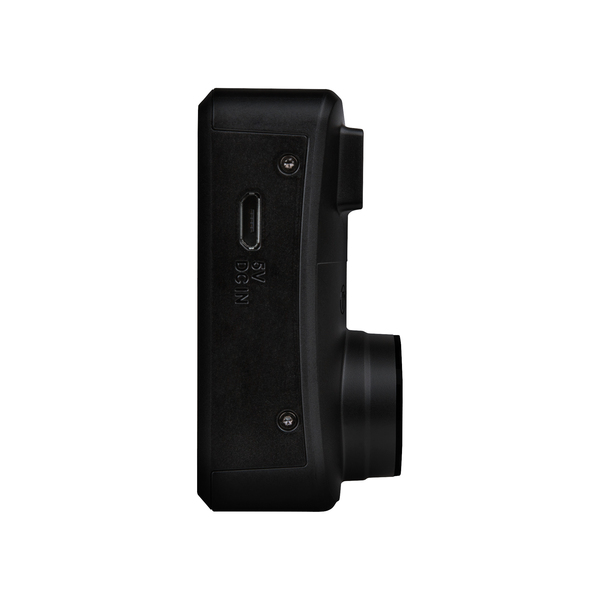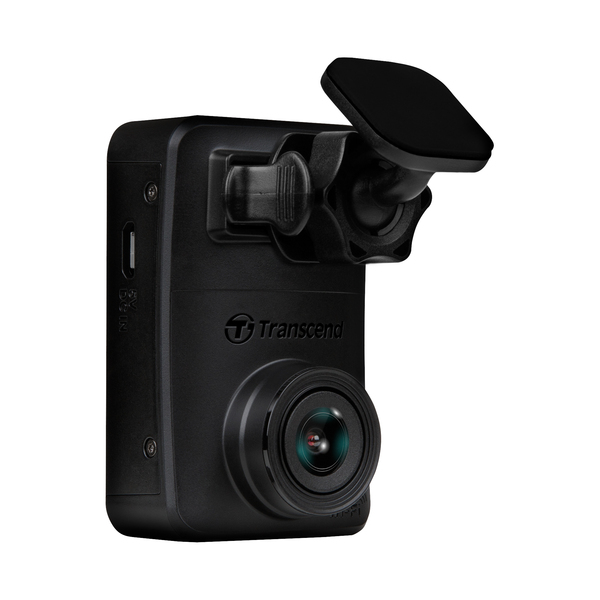 79

,00 €
63

,71 €
Visa Moms 0%
Visa Moms 24%
Webblager:

40+ st
Beräknad leverans: 14.12
Produktspecifikation
Beskrivning
På lager i butiker
Leverans
Prisutveckling
Skärm
Inbyggd display
Audio
Inbyggd mikrofon
Anslutningar
Standardanslutning
Micro-USB
Bluetooth
Wi-Fi
USB-version
2.0
Vikt & dimension
Vikt
40 g
Höjd
58,3 mm
Bredd
36 mm
Djup
22,8 mm
Strömtillförsel
Utgångsspänning
5 V
Uteffekt
2 A
Strömkälla av typen
Batteri
Inmatning spänning (max)
24 V
Miljökrav
Temperatur vid drift
-20 - 60 ° C
Lagringsmedia
Typ av minneskort
MicroSD (TransFlash)
Högsta minneskortskapacitet
128 GB
Inbyggd lagringsmedia
Programvara
Medföljande programvara
Transcend's DrivePro Toolbox
Mac-kompatibel
Windows-operativsystem som stöds
Windows 10,Windows 7,Windows 8
Mac-operativsystem som stöds
Mac OS X 10.10 Yosemite, Mac OS X 10.11 El Capitan, Mac OS X 10.12 Sierra, Mac OS X 10.13 High Sierra, Mac OS X 10.14 Mojave, Mac OS X 10.15 Catalina, Mac OS X 10.8 Mountain Lion, Mac OS X 10.9 Mavericks
Förpackningens innehåll
Bruksanvisning
Minneskort ingår
MicroSDHC
Ingår minneskort storlek
32 GB
Antal per förpackning
1 styck
Cigarettändaradapter ingår
Prestanda
Bländarintervall (F-F)
2 - 2
Produktens färg
Svart
Komprimeringsformat
H.264,MP4
Maximal bildfrekvens
60 fps
Antal kameror
1
Huvudkameran betraktningsvinkel
140°
G-chock sensor
HD-typ
Full HD
EAN
0760557847748
Garanti
2 år
Source: Icecat.biz
Featuring a compact, minimalist design, Transcend's DrivePro 10 dashcam comes equipped with the STARVIS™ high-sensitivity image sensor to capture high-resolution images with extremely fine tonal gradation even in low light; a 140° wide angle lens offering the best coverage of the road; up to 1080P Full HD recording at 60fps to capture every crucial detail; Wi-Fi connectivity for live monitoring on your smart gadgets; and emergency recording for optimum protection.

Vision in the dark
The DrivePro 10 features the STARVIS™ image sensor to capture sharp, high-resolution images in superb, rich color even in low light, making it perfect for filming during both day and night. It is equipped with a 140° wide-angle lens, providing a broad field of view.

Note: STARVIS is a trademark of Sony Corporation.

Compact and discreet
The DrivePro 10 comes in a compact, discreet design that allows it to be flexibly mounted on your front or rear windshield. Being able to easily hide behind the rearview mirror out of sight, the DrivePro 10 offers the driver an unobstructed view of the road ahead or behind.

Get super smooth, detail-packed footage
Supporting 1080P Full HD recording at 60fps, the DrivePro 10 will give you footage as smooth as butter. Shooting at 60fps means you can zoom in on any shot and easily make out crucial details, such as license plates.

Wi-Fi connectivity
The DrivePro 10 features Wi-Fi connectivity that works with the exclusive DrivePro App to provide real-time footage playback and downloads. This means ease of access to video evidence for reporting incidents to law enforcement and insurance companies without the need to remove the memory card.

Built-in battery
A built-in Li-Polymer battery ensures uninterrupted power to the device. Video will continue to be recorded and stored even in the event of an accident or when the engine is off.

Format-free technology
The DrivePro 10 comes bundled with a Transcend memory card built of high-quality NAND flash tested under harsh environmental conditions. In addition, the dashcam utilizes the latest format-free technology to reduce memory card errors, obviating the need for frequent formatting.

Note: Depending on the actual usage and condition of the memory card, users may still format the card regularly to obtain the best recording performance.

Emergency recording
Prevents overwriting of the file being recorded at the time when the G-sensor detects an impact.

Wide Dynamic Range
Balances the light and dark areas of captured images, ensuring that every critical shot is as clear as possible.

Exclusive DrivePro Toolbox software
In addition to playback, Transcend's DrivePro Toolbox features a sorting function to quickly locate video clips by file name, recording date, or group. The DrivePro Toolbox also provides a screenshot function allowing for the capture of a single frame.

Inside the package
DrivePro 10
microSD memory card
Adhesive mount
Car lighter adapter
Quick Start Guide

Optional Hardwire Power Cable (micro-USB)
Transcend's hardwire power cable allows users to wire their DrivePro dashcams directly into their vehicle's fuse box. Transcend's hardwire power cable has built-in power protection circuitry to prevent damage to either your vehicle or your DrivePro dashcam in the case of a short circuit or power surge.
Postens paketautomat
Beräknad leveranstid: 13.12
Postpaket
Beräknad leveranstid: 14.12
Till dörren-paket
Beräknad leveranstid: 14.12
Hempaket
Beräknad leveranstid: 14.12