TRANSCEND DRIVEPRO 550
TRANSCEND DRIVEPRO 550
ID: TS-DP550A-64G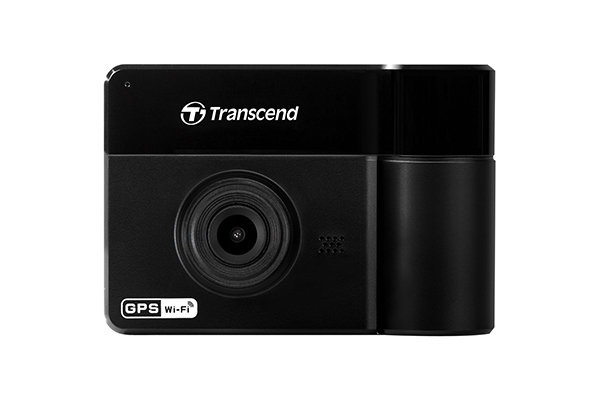 179

,00 €
144

,35 €
Visa Moms 0%
Visa Moms 24%
Inte tillgänglig för tillfället
Beräknad leverans: Okänd
Produktspecifikation
Beskrivning
På lager i butiker
Leverans
Prisutveckling
Skärm
Displaytyp
TFT
Skärm diagonal
6,1 cm (2.4")
Inbyggd display
Anslutningar
Standardanslutning
Micro-USB
Bluetooth
Wi-Fi
USB-version
2.0
Vikt & dimension
Vikt
107 g
Höjd
65,9 mm
Bredd
95,6 mm
Djup
40,5 mm
Strömtillförsel
Utgångsspänning
5 V
Uteffekt
2 A
Driftspänning
12 V
Strömkälla av typen
Batteri, Cigarr tändare
Inbyggt batteri
Inmatning spänning (max)
24 V
Miljökrav
Temperaturintervall (förvaring)
-25 - 70 ° C
Temperatur vid drift
-20 - 65 ° C
Lagringsmedia
Typ av minneskort
MicroSD (TransFlash), MicroSDHC, MicroSDXC
Högsta minneskortskapacitet
128 GB
Inbyggd lagringsmedia
Förpackning
Förpackningstyp
Låda
Programvara
Mac-kompatibel
Windows-operativsystem som stöds
Windows 10,Windows 7,Windows 8
Mac-operativsystem som stöds
Mac OS X 10.10 Yosemite, Mac OS X 10.11 El Capitan, Mac OS X 10.12 Sierra, Mac OS X 10.13 High Sierra, Mac OS X 10.8 Mountain Lion, Mac OS X 10.9 Mavericks
Stillbild
Time lapse-läge
Förpackningens innehåll
Bruksanvisning
Minneskort ingår
MicroSD
Ingår minneskort storlek
64 GB
Antal per förpackning
1 styck
Cigarettändaradapter ingår
Prestanda
Bländarintervall (F-F)
2,2 - 2,8
Produktens färg
Svart
Komprimeringsformat
H.264,MP4
Nattläge
GPS
HD-klar
Mörkerseende
Maximal bildfrekvens
30 fps
Antal kameror
2
Huvudkameran betraktningsvinkel
160°
Huvudkameran upplösning
1920 x 1080 pixlar
Infraröd (IR) ljus
HD-typ
Full HD
EAN
760557843757
Source: Icecat.biz
Transcend's DrivePro 550 is a dual lens dash camera that provides both drivers and passengers with optimum protection. The front lens features a Exmor image sensor and wide field of view for capturing crystal-clear Full HD 1080P (30fps) videos, while the 180° rotatable rear lens is equipped with four Infrared LEDs, allowing sharp in-car video recordings at night and in low light conditions.

Exmor high-sensitivity image sensor
The DrivePro 550 uses an Exmor™ sensor to capture high-resolution images with superb, rich color even in low light. With its front lens supporting 1080P Full HD and rear lens 720P HD recordings at 30fps, the DrivePro 550 offers smooth footage as well as crisp still images.

Dual lens, double the safety
With its dual lens, the DrivePro 550 provides both drivers and passengers with optimum protection. It comes bundled with a Transcend microSD memory card built of high-quality NAND flash and tested under harsh environmental conditions.

Work safer behind the wheel
The DrivePro 550 also safeguards those who work behind the wheel for a living. Suitable for commercial for-hire transportation, shared transport, and charter services, the DrivePro 550 protects occupational drivers and helps ensure standard operating procedures are followed by drivers working in the taxi, express delivery, truck, and bus industries.

Infrared LEDs for night vision
The rear-lens camera has four infrared LEDs that will automatically turn on in dim light. This greatly improves recording quality, even in pitch-black darkness.
Note: Footage recorded with infrared LEDs will be in grayscale.

Wi-Fi connectivity
The DrivePro 550 features Wi-Fi connectivity that, through the exclusive DrivePro App, allows real-time footage playback and download. This means ease of access to video evidence for reporting incidents to law enforcement and insurance companies without the need to remove the device's memory card.

GPS/GLONASS receiver
The DrivePro 550 has a built-in GPS/GLONASS receiver for geotagging videos and images. With the exclusive DrivePro Toolbox, users can view routes traveled on a map display during video playback, making it easy to establish when and where an event occurred.

Built-in battery
The A built-in Li-polymer battery ensures uninterrupted power to the device. Video will continue to be recorded and stored in the event of an accident or when the engine is off.

Head-up display
Shows current speed and driver safety alerts, including LDWS, FCWS, headlight reminder and driver fatigue alert.

Parking mode
Activates recording when motion is detected, even when you're away from your vehicle.

Lane Departure Warning System
Prevents accidents by issuing a warning when the vehicle veers out of a lane.

Forward Collision Warning System
Warns the driver when the vehicle is getting too close to the car ahead.

Speed Alarm
Issues an onscreen alert with a warning sound whenever the vehicle's speed exceeds a preset value.

Emergency recording
Prevents overwriting of the file being recorded at the time when the G-sensor detects an impace.

Time-lapse recording
Takes you right to the heard of the matter without needing to view hours of incident-free video.

Headlight reminder
Automatically activates when the DrivePro detects poor lighting conditions.

Driver fatigue alert
Regularly reminds the driver to rest after driving for a self-defined period of time.

Wide Dynamic Range
Balances the light and dark areas of captured images, ensuring that every critical shot is as clear as possible.

Handy snapshot button
Allows you to take photos while recording a video. You can also remove the DrivePro from the vehicle to create a photographic record of collision damage.

DrivePro Toolbox software
In addition to playback, Transcend's DrivePro Toolbox features a sorting function whereby video clips can be easily found by file name, recording date, or group. The DrivePro Toolbox also includes a screenshot function allowing for the capture of a single frame. For DrivePro models with a GPS/GLONASS receiver, the Toolbox can display driving paths on maps while recorded video is being played.

Inside the package
- DrivePro 550
- microSD memory card
- Suction Car mount
- Car lighter adapter
- Quick Start Guide

Optional Hardwire Power Cable (micro-USB)
Transcend's hardwire power cable allows users to wire their DrivePro dashcams directly into their vehicle's fuse box. Transcend's hardwire power cable has built-in power protection circuitry to prevent damage to either your vehicle or your DrivePro dashcam in the case of a short circuit or power surge.
Postens paketautomat
Beräknad leveranstid: Okänd
Postpaket
Beräknad leveranstid: Okänd
Till dörren-paket
Beräknad leveranstid: Okänd
Hempaket
Beräknad leveranstid: Okänd