QPAD QH-90 CLOSED PRO WHITE Gaming Headset
QPAD QH-90 CLOSED PRO WHITE Gaming Headset
ID: 3304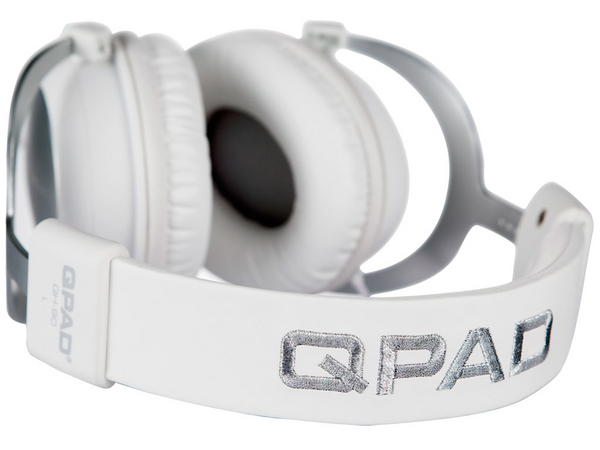 13

,00 €
10

,48 €
Show VAT 0%
Show VAT 24%
Currently not available
Estimated delivery: Unknown
Key Specifications
Choose one or multiple features to search for items that have the same specifications.
Specifications
Description
Store availability
Delivery
Price development
Ports & interfaces
Cable length
3m
Device interface
3.5 mm (1/8")
Device connectivity
Wired
Weight & dimensions
Weight
350g
Packaging data
Cables included
Audio (3.5mm)
Microphone
Microphone frequency
100 - 12000 Hz
Microphone sensitivity
-39 dB
Microphone input impedance
2200Ω
Microphone connectivity
3.5 mm
Headphones
Headphone frequency
15 - 25000 Hz
Headphone sensitivity
98 dB
Impedance
60Ω
Driver unit
5.3 cm
Ear coupling
Circumaural
Total Harmonic Distortion (THD)
2%
Acoustic system
Closed
Other features
Headphone connectivity
3.5 mm
Design
Product colour
White
Headset type
Binaural
Wearing style
Head-band
Performance
Plug and Play
Purpose
PC/Gaming
EAN
011120263916
Source: Icecat.biz
With the launch of the new headset QH-90, premium gaming gear provider QPAD aims to broaden the experience for all gamers by bringing Hi-Fi to the gaming scene!

There is nothing quite like the fantastic feeling of immersing yourself deep in to the world of your favorite game. Gaming is an audio-visual experience, and many gamers will even argue that sound actually plays a more important role than the graphics, in creating the magical feeling and ambience of a game. We at QPAD believe this too, and that is why we created two Hi-Fi capable gaming headsets with premium audio performance and excellent ergonomics.

Many gamers focus so much on the visual part of gaming, they forget all about the sound. It
is not uncommon to see people spending thousands of dollars on top-notch computers with all the latest graphics cards, monitors, keyboards, mice and what not, then plugging in a no-name headset, thinking no more of it. In doing so, they are depriving themselves from a huge part of the magic created by game studios and producers. The audial dimension of gaming matters, and we at QPAD truly believe that a good portion of all audio-depraved gamers out there will be blown away by the gaming experience when using a good pair of headphones, such as the QPAD QH-90.

Even so, sound is not only a question of experiencing a game to it full potential. The ability to hear and interact with game audio actually gives you a competitive edge. In many popular titles, skilled players will actively use sound as means of telling where their enemies are. Sound is often a crucial piece of information when deciding how to act and react in many situations.

Of course, you will need a headset capable of reproducing all nuances and frequencies. The Hi-Fi capability of the new QPAD QH-90 will not only open a world of magical sounds for you, it can also give you an advantage in many games. The QH-90 is not just a headset, they are a pair of hi-fi capable headphones equipped with a premium microphone. The QH-90:s are designed with closed cups, and thus less leakage. They produce a somewhat more pronounced bass, and crispy, clear highs, but with slightly softer mids.
Postal Parcel
Estimated delivery time: Unknown
Parcel to the Doorstep
Estimated delivery time: Unknown
Posti Parcel Point
Estimated delivery time: Unknown
Home Delivered Parcel
Estimated delivery time: Unknown