Multibrackets Gas Lift Arm Basic Black 10kg, 15-32"
Multibrackets Gas Lift Arm Basic Black 10kg, 15-32"
ID: 7350022739369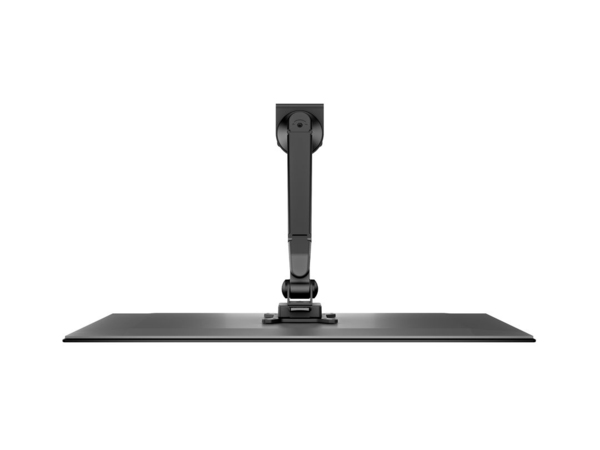 149

,00 €
120

,16 €
Show VAT 0%
Show VAT 24%
Online store:

1 pcs
Estimated delivery: 13.12
Key Specifications
Choose one or multiple features to search for items that have the same specifications.
Specifications
Description
Store availability
Delivery
Price development
Weight & dimensions
Weight
2.4 kg
Package weight
4.1 kg
Package depth
475 mm
Package height
140 mm
Package width
195 mm
Package type
Box
Ergonomics
Height adjustment
Tilt angle range
-45 - 75°
Angle of rotation
90°
Turn angle
180°
Design
Product colour
Black
Easy to install
Housing material
Aluminium
Mounting
Mounting
Clamp/Bolt-through
Maximum weight capacity
10 kg
Panel mounting interface
75 x 75,100 x 100 mm
Mounting type
Desk
Minimum screen size
38.1 cm (15")
Maximum screen size
81.3 cm (32")
Number of displays supported
1
Minimum VESA mount
75 x 75 mm
Maximum VESA mount
100 x 100 mm
Logistics data
Shipping carton width
21 cm
Shipping carton length
49 cm
Shipping carton height
44 cm
Shipping carton weight
12.8 kg
Quantity per shipping carton
3 pc(s)
EAN
7350022739369
Warranty
1 year
Source: Icecat.biz
A double jointed gas suspended monitor arm, designed by Multibrackets to optimize your productivity and help reducing strain on neck, back and eyes.

The M VESA Gas Lift Arm is made out of a durable aluminum construction and uses a gas driven suspension technique. This makes the screen "float" and it can then be moved with near zero effort. Sleek and streamlined, the M VESA Gas Lift Arm frees up space and allows positioning of your display for greater productivity. The unique counterbalance gas technology provides smooth adjustment in any direction. Easy move the screen from landscape to portrait position or move the screen close to the desk, high up, matching almost any wanted working position imaginable.

Supports VESA standards 75x75 and 100x100 and holds screens weighing from minimum 2kg and up to maximum 10kg. This interval is important to keep due to the gas driven piston that keeps your screen floating in the air.

The snap on head gives a fast assembly and disassembly of the LCD perfect for any IT department who wants to minimize downtime.

The M VESA Gas Lift Arm Basic holds to your standard workdesk (max 50mm), or assemble it using a workdesk thru hole technique.
Posti Parcel Point
Estimated delivery time: 12.12
Postal Parcel
Estimated delivery time: 13.12
Parcel to the Doorstep
Estimated delivery time: 13.12
Home Delivered Parcel
Estimated delivery time: 13.12