Speed Champions - Fast & Furio
ID: 76912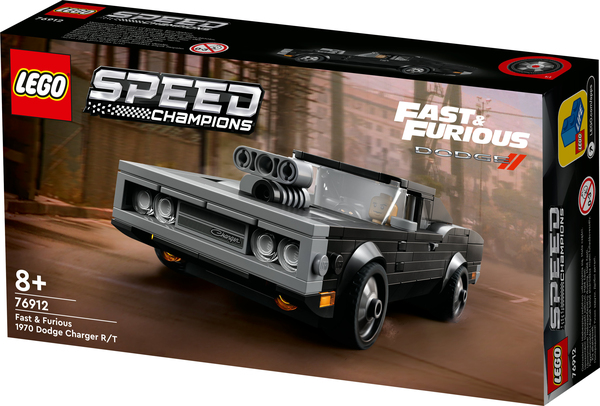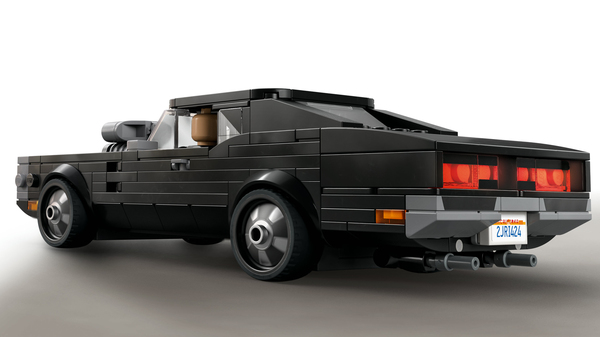 23
00€
18
55€
Show VAT 0%
Show VAT 24%
Estimated delivery: 04.10 - 05.10
1pcs available at remote stock
Specifications
Description
Store availability
Delivery
Price development
This collectible LEGO Speed Champions Fast & Furious 1970 Dodge Charger R/T (76912) replica car model kit captures the look of the iconic muscle car. A perfect toy for kids aged 8+, car enthusiasts and fans of the action-packed film series, it provides an engaging building experience, is perfect for display and great for high-energy race and car-chase action.

This collectible LEGO muscle car is packed with authentic detailing, including moulded silver-coloured alloy inserts and a cool bonnet scoop. A Dominic Toretto minifigure is included with the set, so there's plenty of inspiration for imaginative play. Kids can experience the Fast & Furious 1970 Dodge Charger R/T up close! This awesome LEGO Speed Champions replica of the legendary muscle car is now theirs to collect, construct and explore. Your kids will love recreating the vehicle's iconic lines piece by piece. And when they're done, they can proudly display the LEGO sports car or pop the Dominic Toretto minifigure behind the wheel and head out for high-speed race action!

LEGO Speed Champions playsets feature mini versions of the world's leading and best-known vehicles. Perfect for display, these models are also great for exciting race action against others from the Speed Champions range.
Posti Parcel Point
Estimated delivery time: 03.10 - 04.10
Postal Parcel
Estimated delivery time: 04.10 - 05.10
Parcel to the Doorstep
Estimated delivery time: 04.10
Home Delivered Parcel
Estimated delivery time: 04.10