Minecraft - Den Övergivna Byn
ID: 21190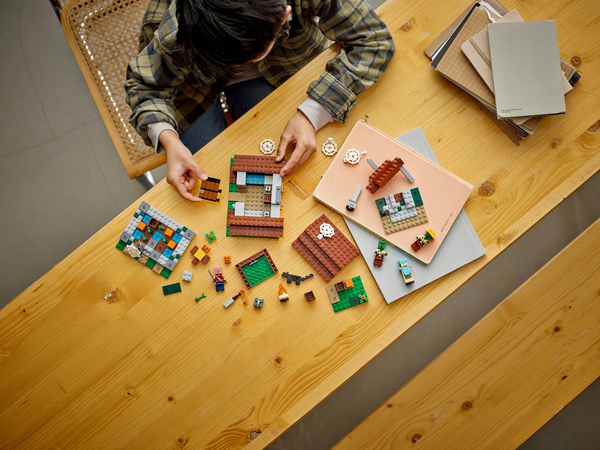 48
00€
38
71€
Show VAT 0%
Show VAT 24%
Estimated delivery: Unknown
Specifications
Description
Store availability
Delivery
Price development
Minecraft players can experience all the battle action and creative construction of their favourite game with the hands-on LEGO Minecraft The Abandoned Village (21190) construction toy for kids aged 8+ years old.

This versatile Minecraft set features 4 sections: a zombie hunter's home with a bed, oven, candles, crafting table, torches and archery target; a zombie villager's workplace with a blast furnace, campfire, armour stand and diamond armour; a zombie farmer's pumpkin patch with a composter and torches; and an abandoned house with pumpkins, barrels, a stone cutter and a black cat. This Minecraft farm toy also includes 2 zombie figures, a zombie hunter figure and a cat figure. The player's mission is to reclaim the abandoned village from the zombies and rebuild it in their personal style, ready for their next Minecraft adventure.

LEGO Minecraft construction toys give kids a different way to enjoy the video game, with mobs, scenes and features brought to life with the hands-on creativity of LEGO bricks.
Posti Parcel Point
Estimated delivery time: Unknown
Postal Parcel
Estimated delivery time: Unknown
Parcel to the Doorstep
Estimated delivery time: Unknown
Home Delivered Parcel
Estimated delivery time: Unknown