Intex Unicorn Ride-On, 201 x 140 cm
ID: 657561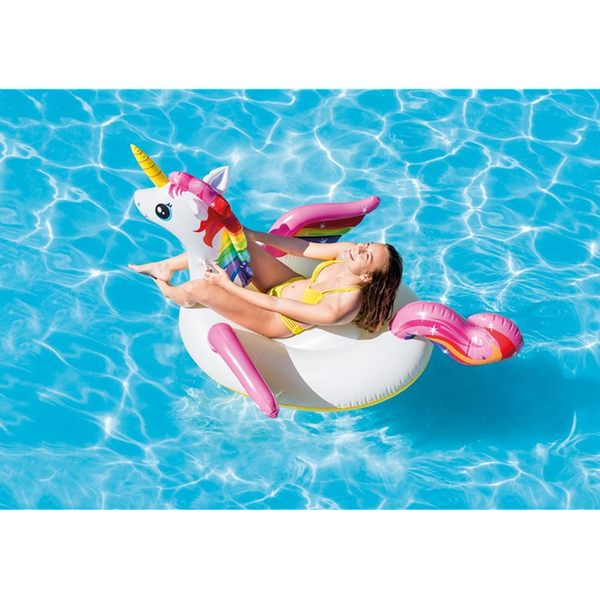 24
00€
19
35€
Show VAT 0%
Show VAT 24%
Estimated delivery: 06.12 - 08.12
Specifications
Description
Store availability
Delivery
Price development
Are you ready for the summer adventure of a lifetime? It's easy with this extra-large, inflatable unicorn bath mat. Perfect for the pool on warm summer days! The unicorn also has two handles to hold on to when the waves crash.


Dimensions: 201 x 140 x 97 cm
Includes 1 repair kit.
Posti Parcel Point
Estimated delivery time: 05.12 - 07.12
Postal Parcel
Estimated delivery time: 06.12 - 08.12
Parcel to the Doorstep
Estimated delivery time: 06.12 - 07.12
Home Delivered Parcel
Estimated delivery time: 06.12 - 07.12