Lego Star Wars-Dagobah Jedi Training Diorama 75330
ID: 75330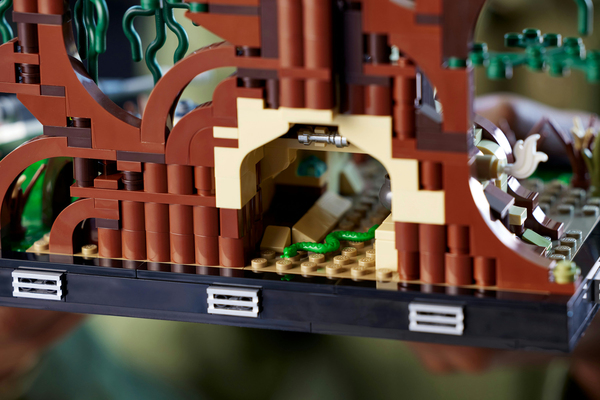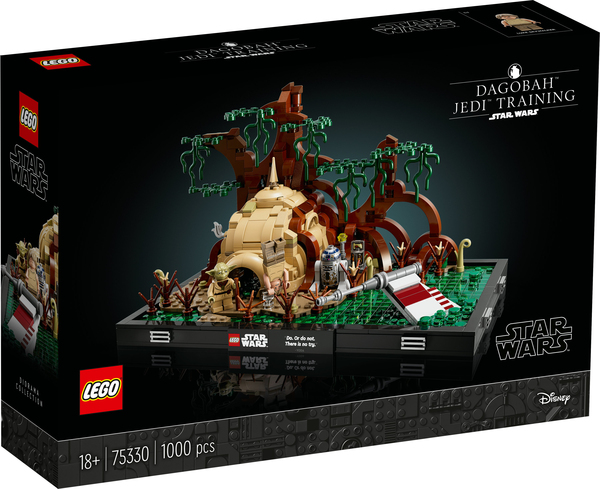 89
00€
71
77€
Show VAT 0%
Show VAT 24%
Estimated delivery: 11.10 - 21.10
On order with ETA after 09.10.2023
Specifications
Description
Store availability
Delivery
Price development
Focus, you must, to construct this Dagobah Jedi Training Diorama (75330), a Star Wars LEGO set for adults. This brick-built Star Wars room décor model is packed with instantly recognisable details from an iconic Star Wars: The Empire Strikes Back scene. Recreate Yoda's hut in the swamps of Dagobah, the wing of Luke Skywalker's sunken X-wing, with LEGO minifigures of Yoda and Luke Skywalker, plus a LEGO R2-D2 droid figure (Luke and R2-D2 feature new-for-May-2022 decoration). To complete a nostalgic Star Wars memorabilia display piece, attach the plaque bearing Yoda's words: "Do. Or do not. There is no try."

This model building kit is a great LEGO Star Wars gift idea for fans of the classic trilogy. The set includes clear step-by-step building instructions so even LEGO newcomers can enjoy the fun, creative experience.

It began a long time ago, in a galaxy far, far away. Now the saga continues in your own home with a collection of top-quality LEGO Star Wars model building kits for adults, including other buildable dioramas depicting memorable movie scenes.
Posti Parcel Point
Estimated delivery time: 10.10 - 20.10
Postal Parcel
Estimated delivery time: 11.10 - 21.10
Parcel to the Doorstep
Estimated delivery time: 11.10 - 20.10
Home Delivered Parcel
Estimated delivery time: 11.10 - 20.10