Lego DOTS - Klisterlappar Storpack 41957
ID: 41957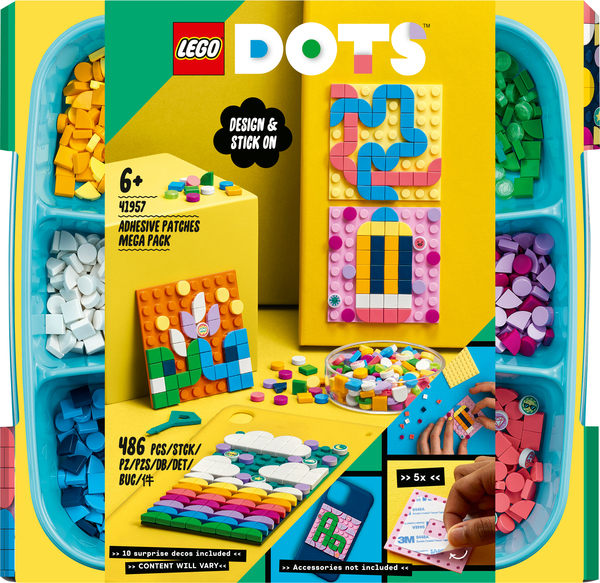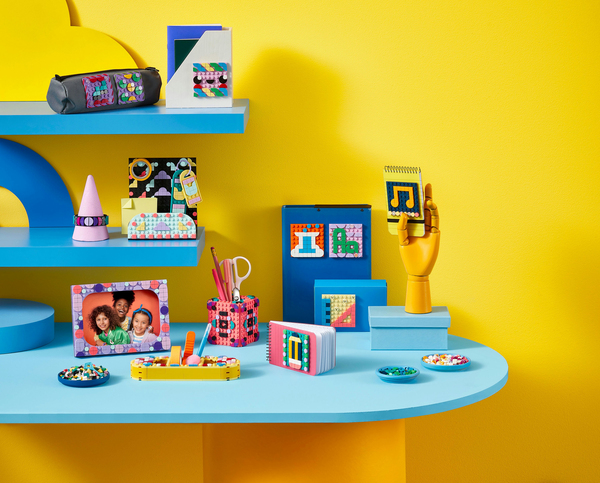 20
00€
16
13€
Show VAT 0%
Show VAT 24%
Estimated delivery: 11.10 - 21.10
On order with ETA after 09.10.2023
Specifications
Description
Store availability
Delivery
Price development
Got a kid aged 6 and over who wants to decorate everything and loves arts and crafts activities? They can fulfil both passions with this fun LEGO DOTS Adhesive Patches Mega Pack (41957) crafts set for kids aged 6+ years old!

This creative activity set for kids features 5 8x8 adhesive patches in bright colours that stick to any hard, level surface, 450+ colourful tiles, including 10 random decorated tiles, and a tile remover. Kids can easily and intuitively create 1 big design or several smaller ones to suit their passion and show off their style, and then redesign the patches whenever they wish. The DIY personalised stickers are incredibly versatile and kids can use them to decorate notebooks, phone cases, room décor items or almost any hard surface. Ready for a change? Kids can redesign their patches at any time to switch up their look.

DOTS sets introduce kids to the joy of LEGO play and creativity as they make and decorate the different toy kits. Anything goes with this creative mega pack of 5 adhesive patches because the magic and control lie in a child's imagination. Premium-quality DOTS sets make a fun creative gifts for kids 6+ years old, either for solo play or to share with friends.
Posti Parcel Point
Estimated delivery time: 10.10 - 20.10
Postal Parcel
Estimated delivery time: 11.10 - 21.10
Parcel to the Doorstep
Estimated delivery time: 11.10 - 20.10
Home Delivered Parcel
Estimated delivery time: 11.10 - 20.10