Lego Dots Bagagetaggar Storpack 41949
ID: 41949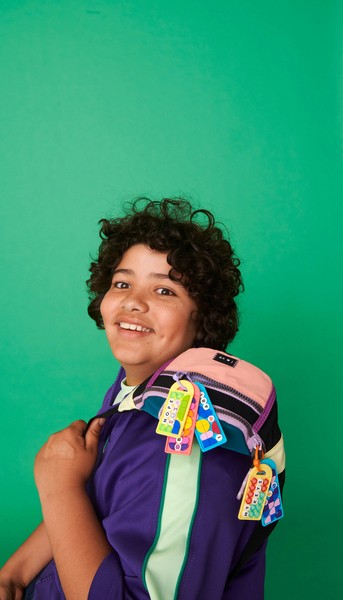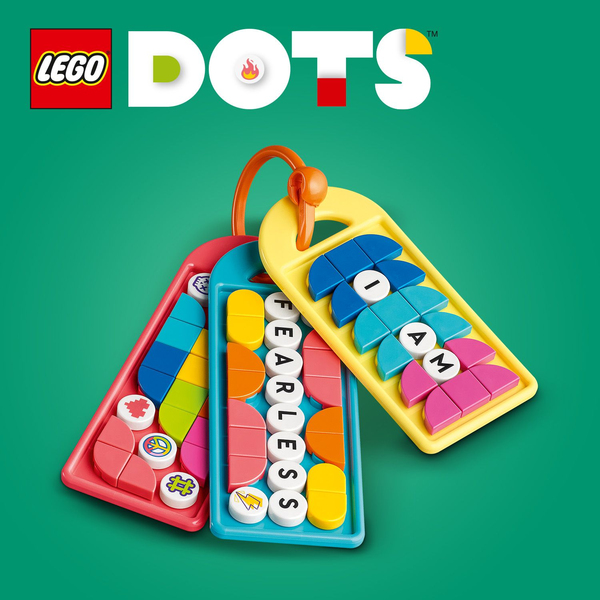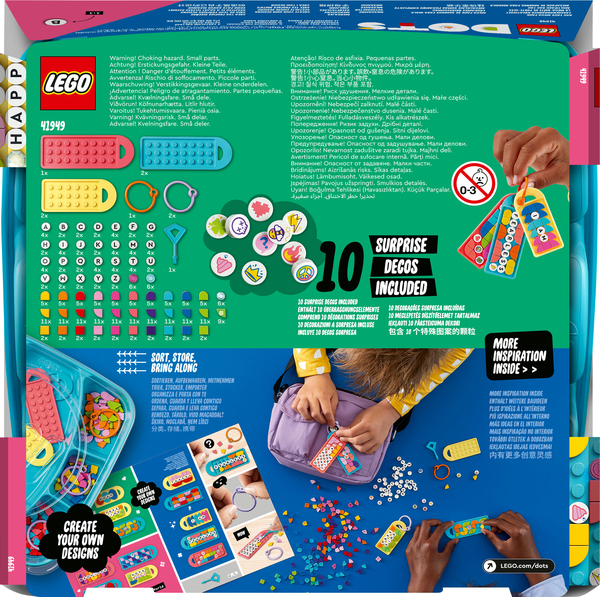 33
00€
26
61€
Show VAT 0%
Show VAT 24%
Estimated delivery: 12.10 - 22.10
On order with ETA after 10.10.2023
Specifications
Description
Store availability
Delivery
Price development
Looking for a fun arts & crafts gift set for kids? Check out the LEGO DOTS Bag Tags Mega Pack – Messaging (41949) craft set for kids aged 6+. The set features 5 flat keychain-style bag tags for school bags with hanging rings that can be personalised, along with colourful, iridescent, decorated and letter tiles for decorating.

Easy and intuitive to design and customise, the set offers 5 canvases, so that kids can take their messaging on the go, anywhere! Extend the fun with an Extra DOTS – Series 6 bag (sold separately) for more tiles and more fun!

DOTS sets introduce kids to the joy of LEGO play and creativity as they make and decorate the different pieces. Anything goes with thess bag tags for kids because the magic and control lie in a child's imagination. LEGO DOTS crafts sets for kids aged 6+ are one of the best birthday or any time gift for kids' self-expression.
Posti Parcel Point
Estimated delivery time: 11.10 - 21.10
Postal Parcel
Estimated delivery time: 12.10 - 22.10
Parcel to the Doorstep
Estimated delivery time: 12.10 - 21.10
Home Delivered Parcel
Estimated delivery time: 12.10 - 21.10