Lego Classic - Klossar och funktioner 11019
ID: 11019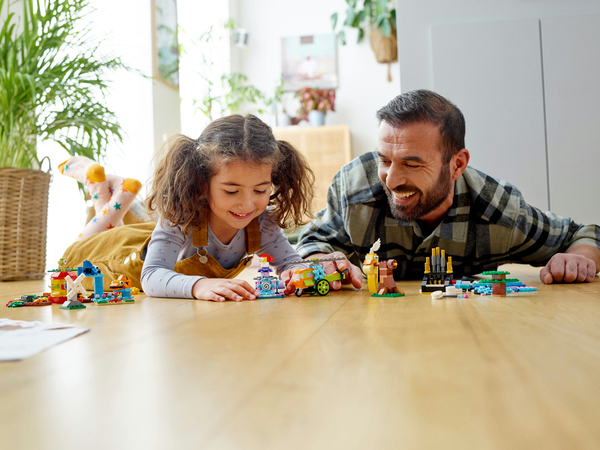 31
00€
25
00€
Show VAT 0%
Show VAT 24%
Estimated delivery: 13.10 - 23.10
On order with ETA after 11.10.2023
Specifications
Description
Store availability
Delivery
Price development
The LEGO Classic Bricks and Functions (11019) toys building set for kids 5+ years old comes with a colourful selection of LEGO gears and moving pieces and instructions to make 7 fun buildable toys with gear-driven functions. Kids get to construct models with moving parts, from a pirouetting ballerina to a LEGO helicopter with spinning rotors, before diving into the bags of extra LEGO bricks to build their very own creations.

Kids will love building and playing with this moving LEGO set and its functional models. And because each one comes with a step-by-step, pictorial building guide, even first-time builders can experience the pride and joy of constructing their own LEGO toys.

LEGO Classic sets inspire children to get creative with exciting themes and building ideas that stimulate open-ended play. Learning has never been so much fun!"
Posti Parcel Point
Estimated delivery time: 12.10 - 22.10
Postal Parcel
Estimated delivery time: 13.10 - 23.10
Parcel to the Doorstep
Estimated delivery time: 13.10 - 22.10
Home Delivered Parcel
Estimated delivery time: 13.10 - 22.10