Lego Marvel - Spider-Man i Doc Ocks labb 10783
ID: 10783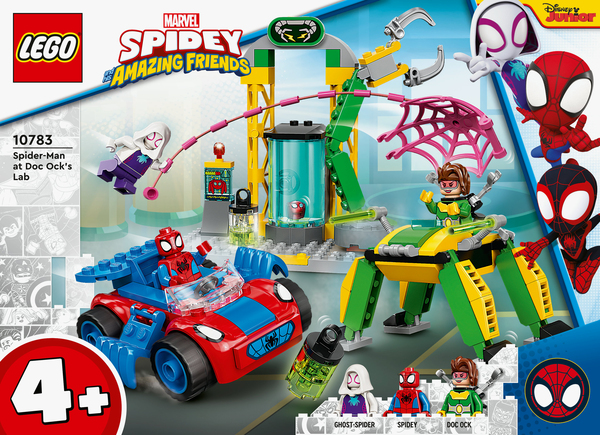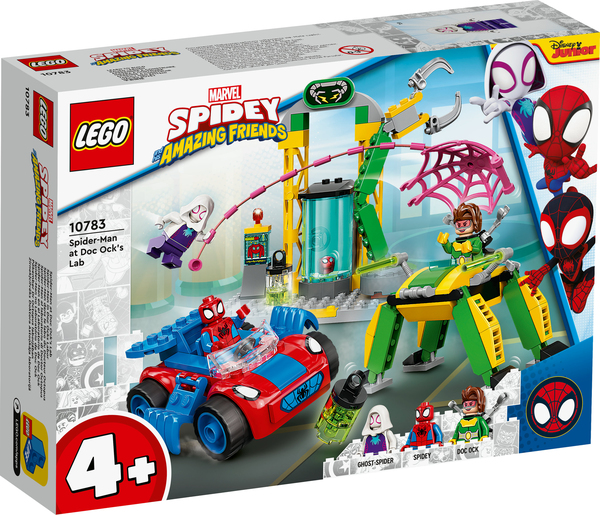 99
00€
79
84€
Show VAT 0%
Show VAT 24%
Estimated delivery: 03.10 - 04.10
5pcs available at remote stock
Specifications
Description
Store availability
Delivery
Price development
Know a little web-slinger who's mad about Spider-Man? Make their day with LEGO Marvel Spidey And His Amazing Friends Spider-Man at Doc Ock's Lab (10783) building toy, inspired by the latest Marvel Studios' Spider-Man TV show. This feature-packed playset comes with a Spider-Man car, Doc Ock lab scene, mech action figure, plus 3 minifigures. Kids aged 4 and up can act out their own exciting rescue scenes as they battle Doc Ock to save Spidey's robot spider pal.

LEGO 4+ sets come with a simple base to speed up construction. LEGO Marvel Spider-Man buildable toys for kids age 4+ are also a great way for adults to share the fun with youngsters. But if grown-ups are also new to LEGO building, kids can take control since these LEGO Marvel gifts come with simple picture instructions that are perfect for children who can't read yet.

Spider-Man buildable toys are a cool LEGO Marvel gift for preschool kids age 4 + as a birthday present or any occasion treat helping them learn to build.
Posti Parcel Point
Estimated delivery time: 02.10 - 03.10
Postal Parcel
Estimated delivery time: 03.10 - 04.10
Parcel to the Doorstep
Estimated delivery time: 03.10
Home Delivered Parcel
Estimated delivery time: 03.10