Games & Entertainment
Games
LEGO DC Super Villains - XB1
LEGO DC Super Villains - XB1
ID: 1000717395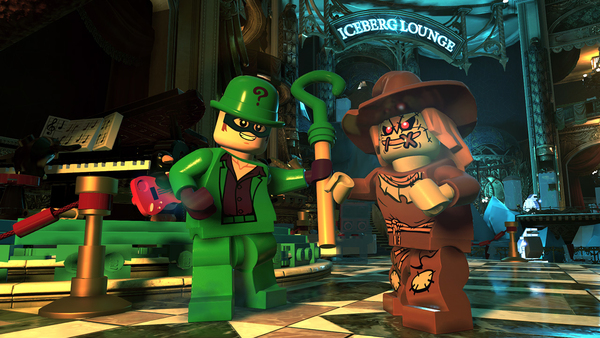 23

,00 €
18

,55 €
Show VAT 0%
Show VAT 24%
Online store:
Estimated delivery: 06.10 - 16.10
Specifications
Description
Store availability
Delivery
Price development
System requirements
Virtual Reality (VR) headset required
Features
Platform
Xbox One
Language version
Developer
TT Games
ESRB rating
E10+ (Everyone 10+)
Release date (DD/MM/YYYY)
16/10/2018
Game edition
Standard
PEGI rating
7
Publisher
Warner Bros. Interactive
Multiplayer mode
Multiplayer mode type
Offline
Split screen
EAN
5051895411223
Source: Icecat.biz
It's good to be bad… Embark on an all-new DC/LEGO® adventure by becoming the best villain the universe has seen. Players will create and play as an all-new super-villain throughout the game, unleashing mischievous antics and wreaking havoc in an action-packed story. Set in an open world experience within the DC universe, the Justice League has disappeared, leaving Earth's protection to their counterparts, who have proclaimed themselves as the "Justice Syndicate". It's up to you and a crazy group of misfits to uncover the intentions of Earth's new, strange, wannabe superheroes. Joined by renowned DC Super-Villains: The Joker, Harley Quinn, and countless others from the Injustice League, players will set out on an epic adventure.
Posti Parcel Point
Estimated delivery time: 05.10 - 15.10
Postal Parcel
Estimated delivery time: 06.10 - 16.10
Parcel to the Doorstep
Estimated delivery time: 06.10 - 15.10
Home Delivered Parcel
Estimated delivery time: 06.10 - 15.10