Super Mario Piranha Plant Escape!
Manufacturer: EPOCH
ID: 7357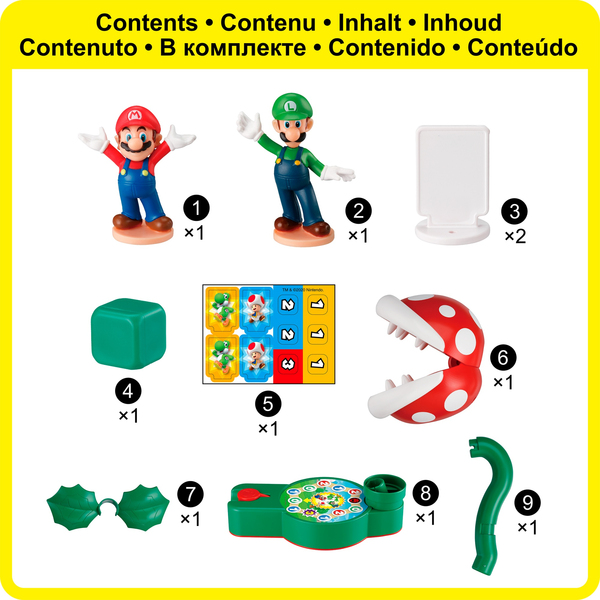 Product unavailable
This product is end of life or currently not available.
Specifications
Description
Store availability
Delivery
Price development
Super Mario™ Piranha Plant Escape! is a thrilling board game. Follow the instructions on the dice and move your figure on the board. Whoever gets attacked by the Piranha Plant loses.
Two Super Mario™ character figures and two character plates are included.

Suitable for ages four years and up 2 - 4 people can play at the same time.

You can play the "Piranha Plant Escape!" with any of the figures from LINK SYSTEM games (sold separately)!