B.WELL VB P Monitor Pro-39 Wrist, One Mem
ID: 1101236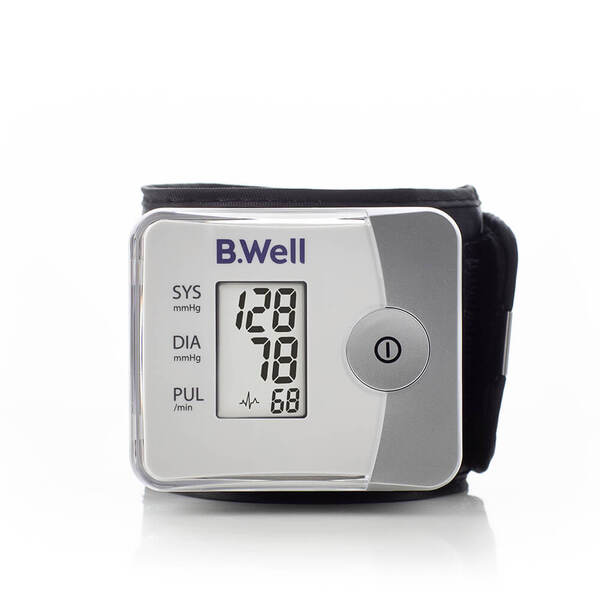 26
00€
20
97€
Show VAT 0%
Show VAT 24%
Estimated delivery: 07.06 - 08.06
27pcs available at remote stock
Specifications
Description
Store availability
Delivery
Price development
Blood Pressure Monitor Pro-39 Wrist, 1 memory
Arrhytmia Detection
Easy handling with only one button
Compact and portable for travel, home and office
Storage case
Automatic switch-off
Pulse Arrhythmia Detection
Helps identify pulse irregularities at an early stage. If the blood pressure monitor detects pulse rate instability and recognizes arrhythmia when measuring arterial pressure, it displays a special symbol. B.Well technology detects the first signs of arrhythmia, thus allowing patients to visit their doctor and help treat heart disease in a timely manner.
Intellect Classic technology
Provides comfortable measurements and accurate results. At the start of the measurement process, the blood pressure monitor determines the optimum level of cuff inflation for the specific wearer. The correct pressure level in the cuff helps obtain the most accurate results without excessive compression.
Posti Parcel Point
Estimated delivery time: 06.06 - 07.06
Postal Parcel
Estimated delivery time: 07.06 - 08.06
Parcel to the Doorstep
Estimated delivery time: 07.06
Home Delivered Parcel
Estimated delivery time: 07.06