Intel RealSense Depth Camera D455
Intel RealSense Depth Camera D455
ID: 82635DSD455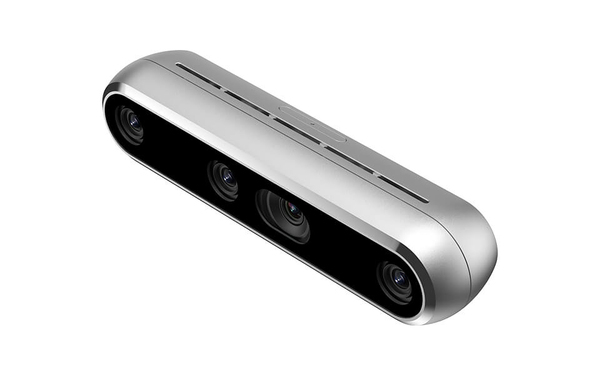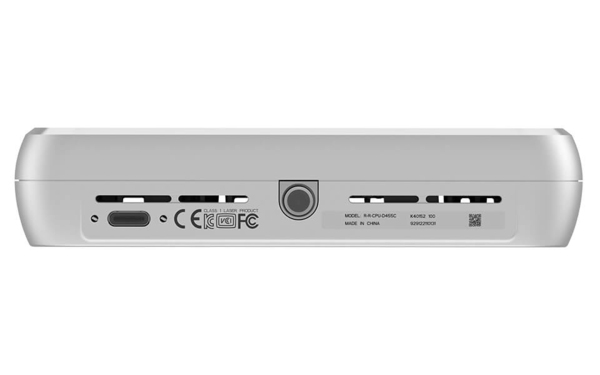 489

,00 €
394

,35 €
Show VAT 0%
Show VAT 24%
Online store:

1 pcs
Estimated delivery: 08.02 - 10.02
Specifications
Description
Store availability
Delivery
Price development
Twice the range.
Better performance.
Introducing the latest addition to the family, the Intel® RealSense™ Depth Camera D455. The D455 is the fourth in the D400 series, designed from feedback and knowledge gained from over 10 years of stereo camera development.

See further.
The D455 extends the distance between the depth sensors to 95 mm which improves the depth error to less than 2% at 4 m.

A perfect pair.
To improve the RGB image and the correspondence between the depth and RGB images, the RGB sensor includes a global shutter and is matched to the depth FOV with both having an 86° field of view.

An IMU inside.
The camera integrates an IMU to allow your application to refine its depth awareness in any situation where the camera moves. This allows improved environmental awareness for robotics and drones.

Ready for your next project.
The D455 provides more accuracy and flexibility, no matter what your use case.

Longer range for better collision avoidance.
Faster moving autonomous robots require better and more accurate collision avoidance capabilities. A wide field of view and longer range depth camera makes operation in a changing environments easier and safer.

Tightly integrated RGB and depth streams for better quality scanning.
Adding a global shutter to the RGB sensor and increasing the field of view to match the depth allows for improved correlation between the color and depth information.

Longer range depth for touch free displays.
Interactive digital displays in public spaces are increasing in popularity. The longer range D455 provides reliable touch free gesture control and interaction from a greater distance.

Easy multi-camera setup for volumetric content creation.
Indoors or outdoors, multiple D455 cameras can be used together. A longer range allows for real‑time scene capture at up to 90 frames per second.

On-chip calibration in seconds.
Intel RealSense SDK 2.0 now provides an on‑chip self‑calibration option for your D455 stereo camera. This allows camera calibration in less than 15 seconds without the need for specialized targets. Hassle free!

Build once, deploy to any device.
The D455 uses the same open source Intel RealSense SDK 2.0 as all other current generation Intel RealSense Depth Cameras, which is platform independent, supporting Windows, Linux, Android and macOS. This includes wrappers for many common platforms, languages and engines.
Posti Parcel Point
Estimated delivery time: 07.02 - 09.02
Postal Parcel
Estimated delivery time: 08.02 - 10.02
Parcel to the Doorstep
Estimated delivery time: 08.02 - 09.02
Home Delivered Parcel
Estimated delivery time: 08.02 - 09.02