Netatmo Smart Radiator Valves 3-pack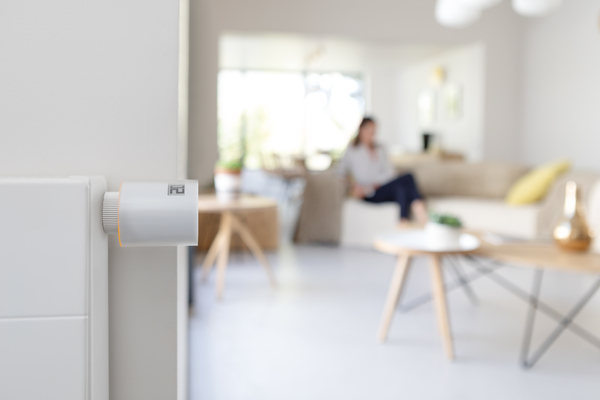 259

,00 €
208

,87 €
Show VAT 0%
Show VAT 24%
Online store: 14 pcs available
Estimated delivery time: 1-2 weeks
Specifications
Description
Availability / Delivery
Price development
3-pack without relay
Save 37% on your energy consumption and reduce your carbon footprint with the Netatmo Smart Radiator Valves.
Apple HomeKit approved
Google Assistant compatible
Works with Alexa
Save 37% on your energy consumption
Fine-tune your comfort temperature room-by-room.
Create a heating schedule based on your daily routine.
Control your heating with Siri using just your voice
Simple and elegant design
Customise your Valve with one of the four colour adhesive strips provided
Easy set up
Remote control dashboard
Manage your home centrally from your smartphone. Change the temperature room-by-room from your bed or from anywhere in the world. Schedule your heating for your return from a holiday.
A room-by-room heating schedule
Benefit from a schedule based on your daily routine. Heat only when and where you need it.
Enjoy optimal comfort in your living area and save energy in unoccupied rooms.
Other features

Night mode: Save energy while you sleep. Heat only the bedrooms and decrease the temperature in the rest of the house.
Eco mode: Save energy when you are away. Decrease the temperature in all rooms.
Open window detection: When the Smart Radiator Valve detects a window is open, it switches off the heating in the room to prevent energy waste.
Manual boost: When needed, the temperature can be temporarily raised in a specific room for 3 hours.
Smart regulation: The Smart Radiator Valve analyzes the room environment in real time and adjusts heating according to sunshine level and room use.