Point Smart Home and Boat Alarm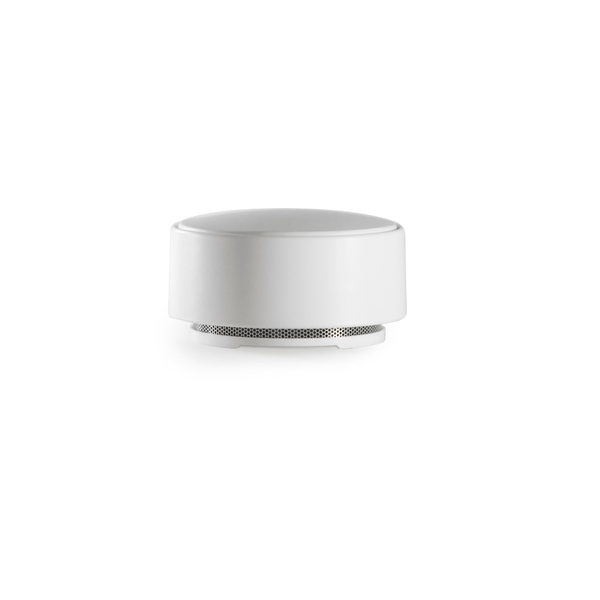 119

,00 €
95

,97 €
Show VAT 0%
Show VAT 24%
Online store: 40+ pcs available
Estimated delivery time: 1-2 weeks
Specifications
Description
Availability / Delivery
Price development
Point is the all-in-one smart home and boat alarm system that has user-friendly innovation. The Point security system is installed in a few minutes and works over Wi-Fi. It runs on a rechargeable battery that lasts for 3-6 months depending on environmental conditions and can be charged through a USB-C port.
Protect your home and boat
Point is a home/boat security system designed with humans in mind. That means it's easy to use and install. It is also unique in respecting your privacy.
Instant security alerts to your phone
If the unexpected should happen, Point sends a notification to your preferred device.
Work with your neighbours
Collaborate with your friends, family, and neighbours to create the network behind your smart home alarm system.
Recognise other alarms
Point listens to other alarms in your home and notifies you in case one of them sounds.
Keep a healthy home environment
Track your home environment to ensure that the temperature and humidity remain at a healthy level. Point notifies you if your home is within the risk zone of developing mold.
Fully Automatic Alarm
Point knows the last person to leave your home and turns on the alarm automatically if you desire.
Plug and play installation
To install, fasten the magnetic mounting plate in the ceiling and attach Point. No cables required.
Your home is one tap away
The Point app allows you to control the alarm, keep track of your home environment, and invite guests—wherever you are.
Premium Features- Minut Plus
Get more from your home alarm with Minut Plus, a monthly service that enables customers to add friends and family to help monitor their home, manage multiple properties and have access to unlimited sensor data history
Try Plus free for 30 days.
Compatible with: Google Assistant, Home Assistant, HomeKit (planned), Alexa (Planned).
Certifications; Ce, FCC, IEC62133, IC (ISED).
A USB-C charging cable is included in the box.