Rollei Hear:Me Accessory Arm microphone equipment
Rollei Hear:Me Accessory Arm microphone equipment
Manufacturer: ROLLEI
ID: 28703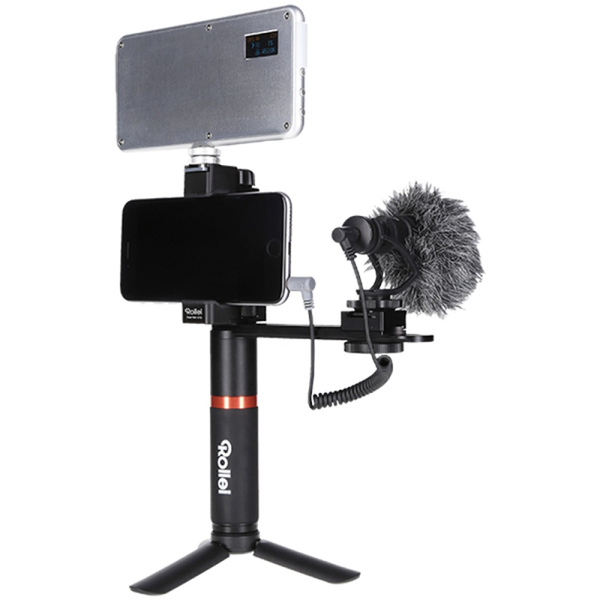 Product is end of life or currently not available. Please contact our customer service for more information regarding this product.
Currently not available
Estimated delivery: Unknown
Specifications
Description
Store availability
Delivery
Price development
Weight & dimensions
Weight
78 g
Height
34 mm
Width
150 mm
Depth
34 mm
Features
Material
Aluminium
Product colour
Black
Product type
Mounting clamp
EAN
4048805287031
Source: Icecat.biz
Our Rollei Hear:Me Grip is an indestructible smartphone holder on the underside of which you can easily mount a mini tripod. The handle lies very comfortably in the hand, which gives you better control over the device when filming. With our Grip you can take not only Selfie photos and videos. Because it is called Hear:Me because it also offers the possibility to combine our new Hear:Me microphones with it

This is exactly the purpose for which we have built our Accessory Arm, which holds microphones that you can easily connect to your smartphone. But because this is not enough for a gadget that social media fans and influencers love, we have also integrated a flash shoe into the handle. It's mounted right above your clamped smartphone, so you can even use an LED light to record in poor visibility. You can also attach action cams to your Hear:Me Grip with the 1/4-inch thread mentioned earlier.