Ergotron Neo-Flex® seinäkiinnitysnostin Neo-Flex Wall Mount Lift 61 cm (24") Musta
ID: 60-577-195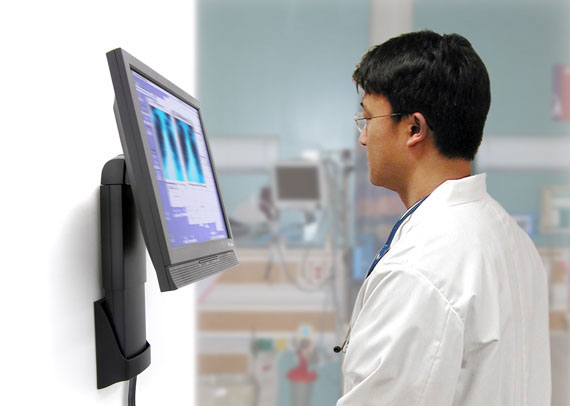 Product unavailable
This product is end of life or currently not available.
Key Specifications
Choose one or multiple features to search for items that have the same specifications.
Specifications
Description
Store availability
Delivery
Price development
Weight & dimensions
Weight
1.91 kg
Package weight
2.7 kg
Height
419 mm
Width
108 mm
Depth
92 mm
Package depth
127 mm
Package height
142 mm
Package width
465 mm
Packaging data
Package weight
2.7 kg
Package depth
127 mm
Package height
142 mm
Package width
465 mm
Ergonomics
Tilt angle range
-35 - 35°
Pan range
0 - 70°
Turn angle
90°
Height adjustment range
0 - 130 mm
Packaging content
Manual
Design
Product colour
Black
Mounting
Maximum weight capacity
7.2 kg
Mounting type
Wall
Maximum screen size
61 cm (24")
Number of displays supported
1
Minimum VESA mount
75 x 75 mm
Maximum VESA mount
100 x 100 mm
EAN
0698833004304
Warranty
5 years
Add greater range of movement to your LCD display or TV! Raise or lower your LCD 5". Pan right or left. Tilt forward or back. Even rotate 90° for portrait/landscape viewing.

This unit's slim profile makes it perfect for areas where space is at a premium.

Benefits

- Patented CF lift-and-pivot motion technology provides premium display adjustment.
- Slim profile: less than 4" (10 cm) separates wall and display.
- Perfect for clinics, labs, airports and other space-constrained areas.
- 5" vertical adjustment enhances ergonomics for multiple users.
- Right/left pan and forward/back tilt minimizes glare and increases viewing comfort.