Games & Entertainment
Games
Plants vs Zombies Garden Warfare
Plants vs Zombies Garden Warfare
ID: 1013361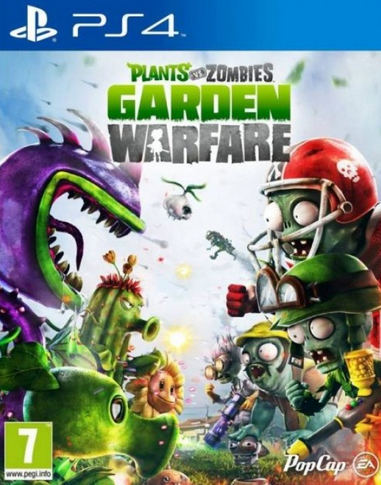 28

,00 €
22

,58 €
Show VAT 0%
Show VAT 24%
Online store:
Estimated delivery: 12.10 - 22.10
Specifications
Description
Store availability
Delivery
Price development
Features
Platform
PlayStation 4
Developer
PopCap Games
ESRB rating
E10+ (Everyone 10+)
Release date (DD/MM/YYYY)
22/08/2014
Game edition
Standard
PEGI rating
7
Publisher
Electronic Arts
Multiplayer mode
Multiplayer mode type
Online
EAN
5030944112342
Source: Icecat.biz
The Ultimate Battle for Brainz

Plants vs. Zombies is digging into the trenches with an explosive new 3D experience. Blast zombies, plants, and new characters with inventive weapons across a mine-blowing PvZ world. Take on Co-Op and Multiplayer action with your friends and sow the seeds of victory!
Posti Parcel Point
Estimated delivery time: 11.10 - 21.10
Postal Parcel
Estimated delivery time: 12.10 - 22.10
Parcel to the Doorstep
Estimated delivery time: 12.10 - 21.10
Home Delivered Parcel
Estimated delivery time: 12.10 - 21.10