MB PUBL WALLMOUNT L 80KG MAX.900X600BL
MB PUBL WALLMOUNT L 80KG MAX.900X600BL
Manufacturer: MULTIBRACKETS
ID: 7350022734173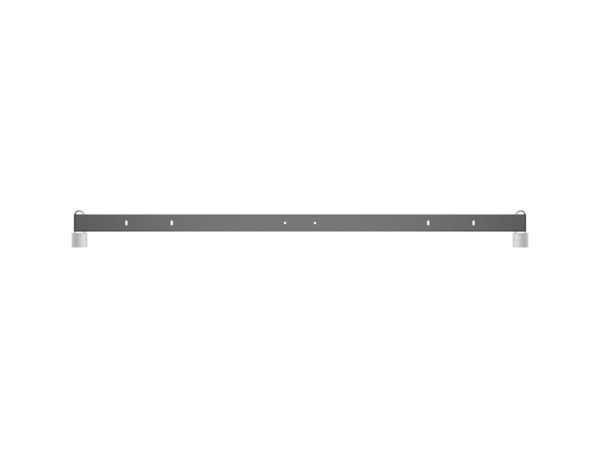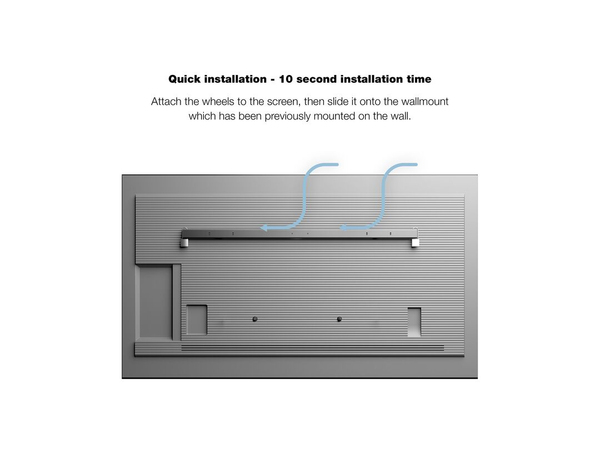 31

,00 €
25

,00 €
Show VAT 0%
Show VAT 24%
Online store:

17 pcs
Estimated delivery: 14.04 - 16.04
Specifications
Description
Store availability
Delivery
Price development
Weight & dimensions
Weight
1.95 kg
Height
40 mm
Width
1050 mm
Depth
40 mm
Packaging data
Package weight
1.95 kg
Package depth
1075 mm
Package height
30 mm
Package width
50 mm
Package type
Box
Other features
Screen size compatibility
1168.4 - 1600.2 mm (46 - 63")
Design
Product colour
Black
Anti-theft function
Accepts padlock
Mounting
Maximum weight capacity
80 kg
Panel mounting interface
300 x 300,400 x 400,600 x 400,800 x 600,900 x 600
Mounting type
Wall
Minimum screen size compatibility
165.1 cm (65")
Maximum screen size compatibility
2.16 m (85")
Number of displays supported
1
Minimum VESA mount
300 x 300 mm
Maximum VESA mount
900 x 600 mm
Logistics data
Quantity per shipping carton
1 pc(s)
EAN
7350022734173
Warranty
1 year
Source: Icecat.biz
This is Multibrackets exceptional versatile wallmount covering a range of working areas. Still the mount is simple, easy to install and very cost efficient. We often are told this mount is an "installers dream" making it possible to reuse the knowledge and make different installations with the same product. Also the products packaging is so small it makes the perfect standard companion in any installers truck.

The Multibrackets M Universal Public Wallmounts are equipped with a level metering bubble as well as a generous multiple hole pattern to mount the wallmount with ease to nearly any wall in no time. No need trying to find the right spot, let the M Universal Public Wallmount do it for you!

Thanks to the included Multibrackets Anti-theft system, you can also lock the screen to the wallmount. The M Universal Public Wallmount has 2pcs security padlocks included.

The included padlocks safely secure the screens on both ends at any public environment whether it is a pub or an airport.

With the help of the slide-in installation you can easily slide-in and out the screens for afterservice. A screen can use one or two M Universal Public Wallmounts if the need for extra safety is needed in public.
Posti Parcel Point
Estimated delivery time: 13.04 - 15.04
Postal Parcel
Estimated delivery time: 14.04 - 16.04
Parcel to the Doorstep
Estimated delivery time: 14.04 - 15.04
Home Delivered Parcel
Estimated delivery time: 14.04 - 15.04